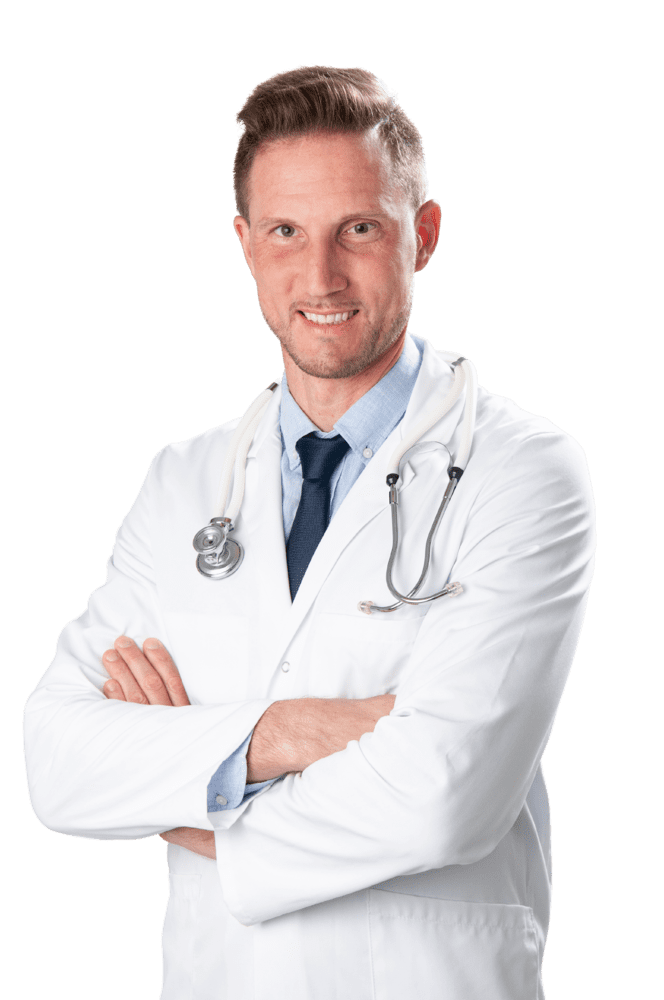 Opening Hours
Monday to Friday:
9 am till 5 pm
Appointments on request
Dr. Christian Gmelin
Specialist in Internal Medicine
Carrer de Porto Pi, 8, 1a,
07015 Palma,
Illes Balears, Spanien

Each appointment entails a preliminary patient interview, a thorough physical examination, and a final consultation after having performed all necessary tests in order to professionally assess the state of your health and find the best therapy for you. It is important for us to take the necessary time in order to properly help you.
All relevant examinations and studies can be performed directly in our outpatient-clinic: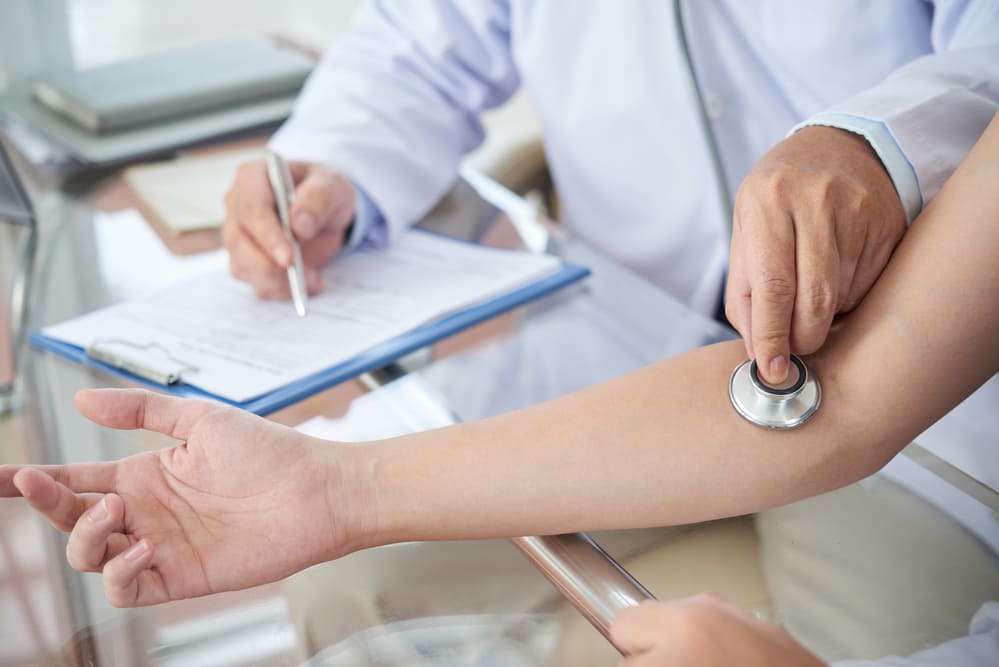 All relevant tests can be done in the same practice.
No need for different
appointments
Quicker diagnosis and therapy
No loss of information between different doctors
No loss of information between different doctors

Profit from our
wide range
of services: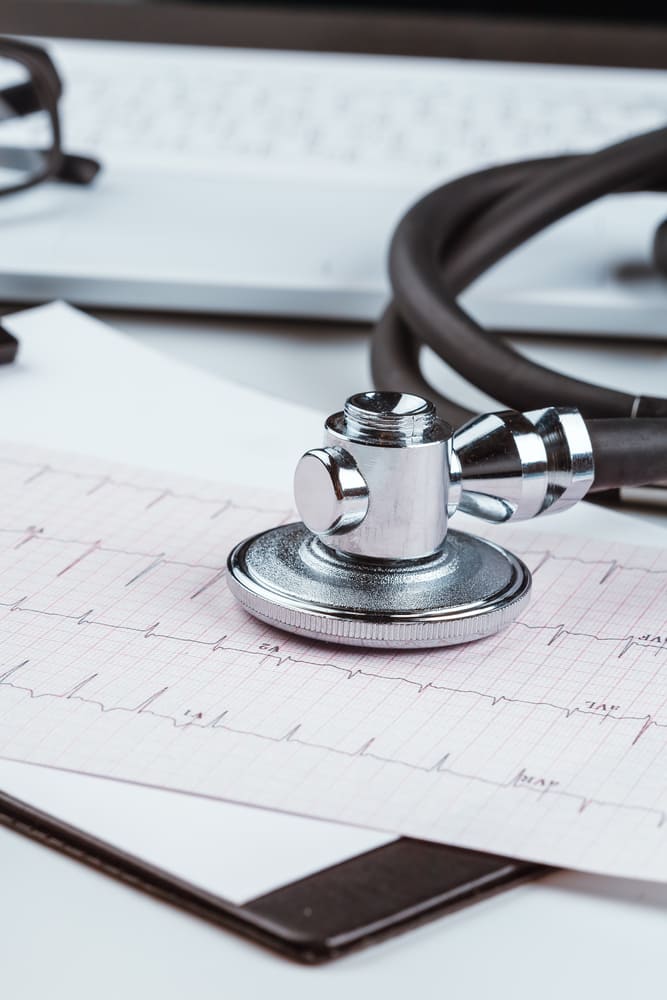 Heart, Circulatory System, Lungs
Our health and well-being do essentially depend on a healthy cardiovascular system. At the same time, diseases of the heart, lungs and vessels are among the most common complaints and are responsible for the most deaths in Europe.
Typical symptoms are problems with the circulation, chest pain, shortness of breath, vertigo, cardiac arrhythmia, swollen ankles, cough or loss of energy.
All the more important are prevention, state-of-the-art diagnostic procedures and therapeutic methods in this field. Few other outpatient medical centers in Mallorca have such comparatively comprehensive and modern examination and therapy options, such as the Porto Pi Medical Center.
Some common tests include:
Ultrasound of the heart (color doppler echocardiography)
Digital electrocardiogram (ECG) at rest and ECG during exercise (cardiac stress test)
Holter electrocardiogram (ECG) and long-term blood pressure measurement (24 hours monitoring)
Lung function at rest (spirometry)
Measurement of the oxygen saturation of your blood (pulse oximetry)
Chest X-ray (in cooperation with other hospitals)
Detection of sleep disorders (sleep apnea screening)
Abdomen, Bowels and Internal Organs
Abdominal discomfort is very common and encompasses pain in the gastrointestinal tract and oesophagus, heartburn, nausea, diarrhea, constipation, flatulence, blood in the stool, the suspicion of food intolerances (fructose, lactose, gluten, histamine, etc.) and other symptoms. Careful and comprehensive analysis of symptoms is essential in order to make the correct diagnosis and to initiate the optimal therapy.
Some of the examinations performed to diagnose your illness are:
*We always perform a gastro- or colonoscopy with sedation, so in general you will not be aware of the procedure.
Video endoscopy of the stomach (gastroscopy) with sedation
for example to study stomach, heartburn and to rule out a gastritis, infection with Helicobacter pylori, gluten intolerance or cancer*
Capsule endoscopy of the intestine and colon
Ultrasound diagnostics (sonography) of the abdominal organs
Video endoscopy of the colon (colonoscopy) with sedation
to exclude polyps, bowels cancer and study causes of diarrhea of unknown origin*
Ultrasound diagnostics (sonography) of the thyroid gland
X-ray of the abdomen, bowel and internal organs (in cooperation with other clinics)
Tests for fructose and lactose intolerance (H2 breath tests)
Examination for histamine and gluten intolerance
The state of our vessels defines our cardiovascular risk. Calcification of the arteries can lead to heart attacks, strokes, aneurysms, dementia, intestinal infarctions and amputations. Therefore, it is important to detect arteriosclerosis signs as early as possible and to take measures to prevent vascular occlusions.
Above all, people with high blood pressure, blood sugar (diabetics), cholesterol and blood lipid levels, overweight, smokers or those with family members who have died of a heart attack or stroke are among the risk patients for vascular diseases.
Furthermore, ultrasound can reliably rule out venous thrombosis, which may cause a pulmonary embolism.
To examine the state of your arteries and veins
we perform the following tests among others:

Circulation test of the arteries supplying the brain (color doppler sonography of the carotid arteries)

Circulation test of the arteries and veins of the arms and legs (color doppler sonography)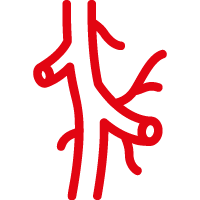 Sonography of the abdominal aorta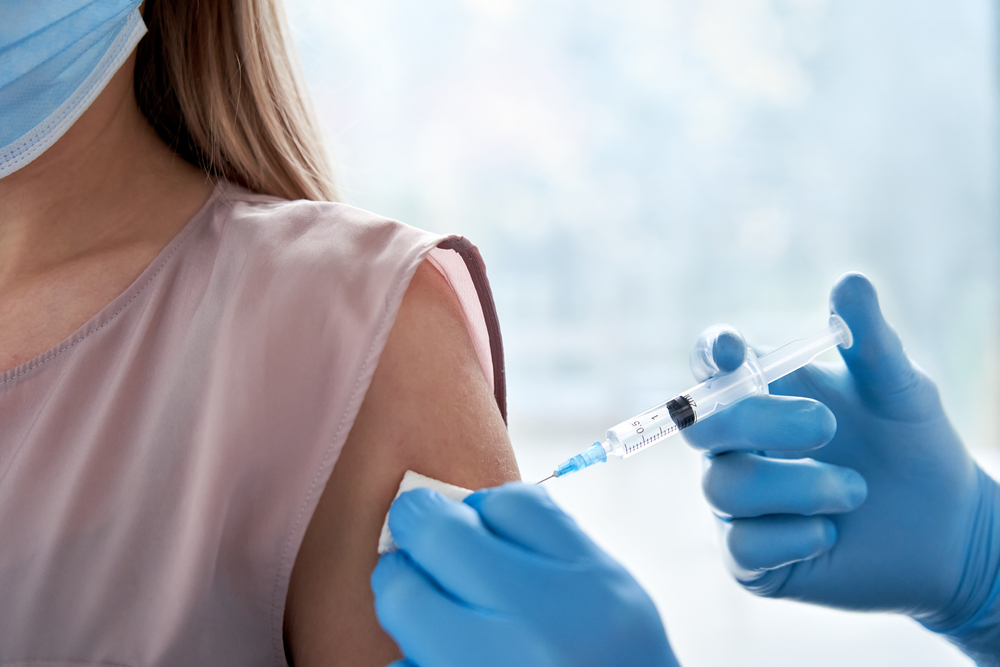 Vaccinations represent a medical milestone in disease prevention.
All relevant standard and travel vaccinations such as tetanus, diphtheria, polio, pertussis, hepatitis A & B, pneumococci, influenza, herpes zoster, typhus, cholera, rabies, meningococci etc. are available at our practice.
SARS-COV-2 (COVID-19) vaccinations are currently only carried out in Spain by public health centers.
Antibiotics, vitamins, iron, cortisone etc. can also be given intravenously, for example if there is a pronounced deficiency or problems with the absorption of the substances.
Laboratory tests are used to get an overview of your current health situation, study reasons of your health issues and evaluate your cardiovascular risk profile.
Laboratory tests include, among others:
Complete blood count including differentiation of the blood smear, erythrocyte sedimentation rate
Troponin, NT-pro BNP and D-dimers (if a heart attack, heart failure or thrombosis or pulmonary embolism is suspected)
Troponin, NT-pro BNP and D-dimers (if a heart attack, heart failure or thrombosis or pulmonary embolism is suspected)
C-reactive protein (inflammation)
Fasting blood sugar & HbA1c (early diagnosis of diabetes)
Cholesterol and blood lipids
Pancreas, liver and kidney values
Blood coagulation test (Quick, INR, aPTT etc.)
Thyroid diagnostics (TSH, f T 3 and 4, thyroid antibodies), hormones
Vitamins, trace elements, iron, blood salts
Infectious diseases, antibodies, checking of vaccination protection
Rheumatism, autoimmune diseases
Blood culture test for traces of blood in the stool, ScheBo test for blood and intestinal polyp cells in the stool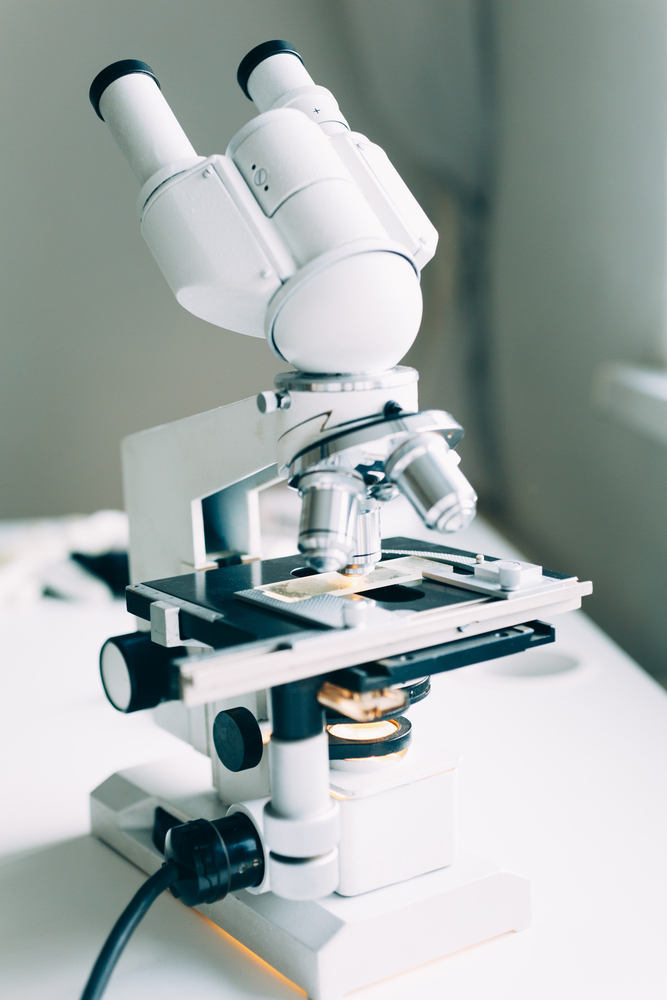 Further laboratory tests are carried out in cooperation with the Synlab and Riegel Laboratories in Germany.
Microbiological (blood, sputum (sputum), urine, stool, punctures, wounds, etc.) and tissue (histological) examinations (e. g. of tissue samples from gastroscopy or colonoscopy and punctures) are also carried out by us.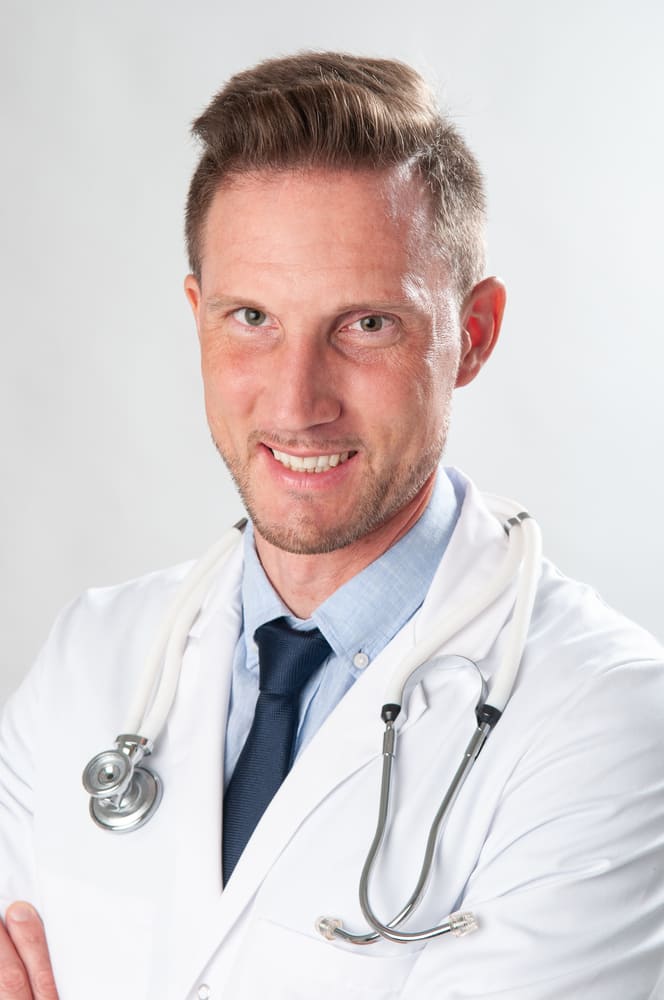 Preventive / Check-up Examinations
(see "Check-up / General Medical" for further details)
Who should have a check-up?
All people over the age of 35.
If this examination did not show any findings that need to be checked, the next check can be done around the age of 40.
Depending on the result and state of health, further preventive examinations should then be carried out annually or after a longer interval.
According to current WHO guidelines, men should be the first at 50, women at 55 to get a colonoscopy for colorectal cancer screening, and then get this exam every 7-10 years (colon cancer is the second and third most common malignant tumor).
For further preventive examinations (gynecological, urological, dermatological etc.) please ask your specialist doctor.
The costs of medical check-ups are generally reimbursed by your health insurance company. Please check with your insurance company!
What does a check-up include?
Detailed preliminary interview with the doctor
Laboratory tests
(all important blood and urine values, also stool tests, if necessary)
Measurement of the oxygen saturation of your blood
(pulse oximetry)
Ultrasound examinations of the most important organs
such as your heart, carotid arteries, thyroid and abdominal organs.
If necessary further examinations
such as X-rays, lung function test, checking of your vaccination records, etc.
Final consultation
including a professional assessment of your health situation, implementation of the knowledge gained and recommendations for the future regarding lifestyle, medication and follow-ups.
Further additional examinations such as a long-term electrocardiogram (ECG) monitoring or long-term blood pressure measurement, radiological examinations such as CT / MRI scans or a gastro- and colonoscopy with sedation for cancer prevention can be carried out if necessary.
Of course, we would also be happy to generally advise you on further preventive examinations in other medical fields that make sense for you.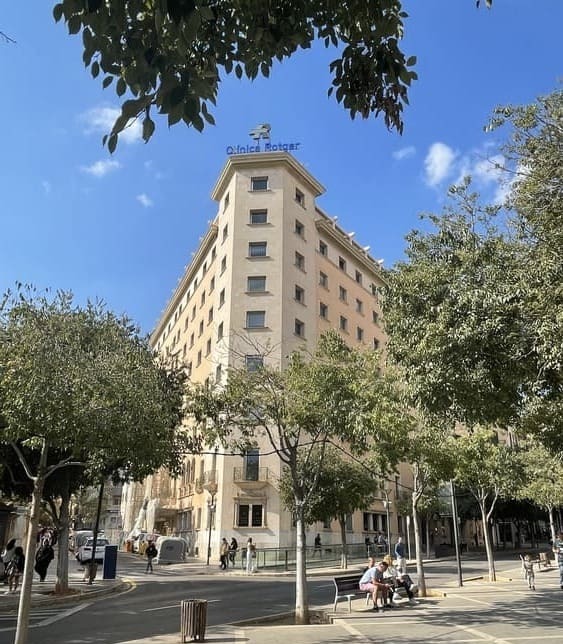 We cooperate closely and directly with all departments of our clinic.
To perform computed tomography scans (CT), magnetic resonance imaging (MRI), scintigraphies, angiograms and other radiological examinations, there is a direct cooperation with Clínica Rotger in Palma de Mallorca.
There, we can arrange a timely outpatient appointment for you at any time.